The Wirtschafts-Compass API
Fully automated maintenance of master data and provision of information about businesses, traders, associations, persons and insolvencies.
API FLYER
Daily updated information about
580,000
businesses
(active and dissolved)
850,000
trades
(active, suspended and dissolved)
150,000
associations
(active and dissolved)
2,700,000
persons incl. professionals
(active and former offices)
Available in JSON, XML, PDF
Automated business processes
for all divisions
A previously manual business process such as maintenance of master data and creation of new customer files (or comparison of customer data via several business applications) are now being automated via our interfaces.
The Wirtschafts-Compass API offers a variety of additional integration options based on standardized interfaces. Expand your software solutions (SAP, Microsoft Dynamics, ...) quickly and easily.
Business management & contract management
Information on persons authorised to sign and about ownership structures (e.g. beneficial owners or shareholdings) facilitate your work.
Accounting
Wirtschafts-Compass API is your added value in every-day business, from issuing accurate invoices to the management of accounts payable and receivable.
Controlling & risk management
Trust is good, control is better. The Wirtschafts-Compass API provides balance sheet figures, up-to-date information about liquidity and insolvencies. Additionally: optional access to original documents (articles of association, etc.).
Purchasing
Who are the right partners? Wirtschafts-Compass API assists you with reviewing compliance requirements and assessing your suppliers and partners.
Previous
Next
Advantages
Direct integration
Our API allows a direct connection of integrated solutions to all ERP or CRM systems such as BMD, Mesonic or international manufacturers (Microsoft, SAP, etc.), as well as KYC applications, compliance and risk applications.
Official documents
Up-to-date and historical official excerpts from the Business Register, the Beneficial Owners Register, the Central Register of Residents and many more warrant legal certainty, build trust and are binding.
Search and performance
Search for all entrepreneurs by name, register number (e.g. Business Register number, VAT number, ZVR [Central Register of Associations] number or the like) structured, optimised search results and fast response times.
Linked information
We process an extensive range of data from official sources to generate clear objects. Each of those objects includes an ID by means of which you may retrieve clear information from our services.
Cost optimisation with archiving
Your retrievals of official documents, excerpts and other documents will be stored in the archive and may be retrieved again free of charge at any time.
Maintenance of external interfaces
We integrate and maintain external interfaces of the Business Register, Land Register, Beneficial Owners Register and the like and provide you with standardised services.
Have we captured your interest?
We look forward to hearing from you.
The integration of the Compass-Services offers more than 10,000 users of the software many automatisms in the course of their daily work. The benefits range from the transfer and automatic monitoring of master data of customers and suppliers to many practical sub-functions and automatic warnings through insolvency checks and bogus company checks.
Mag. Wolfgang Foißner
Head of Sales BMD Systemhaus GmbH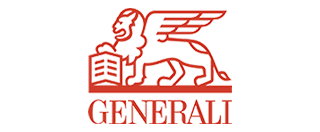 The utilisation of the Wirtschafts-Compass interface has significantly improved and simplified the processes within the framework of our administration and back-office processes in life insurance.
Mag. Philipp Orban
Director Life insurance development, Generali Versichung AG

Wirtschafts-Compass API is the ideal tool for creating new customers or checking master data. Thus, we can keep our master data up-to-date with a mouse click and concentrate even better on our core business and customer service.
Martin Lurger
Project lead, Oesterreichische Kontrollbank (OeKB)
With the Wirtschafts-Compass API our goals have been fully achieved: a significant leap in quality for new customer creation and our KYC processes while saving time! We receive only positive feedback about error-free data transfer and updates from our users. The entire implementation also went smoothly, all questions were answered quickly - a great project, as it should be! Thank you!
Karl Stöbich
Managing Director, 3 Banken IT GmbH

Compass was found to be the ideal partner to meet our demand for the highest data quality. Thanks to automatic data synchronization using the Wirtschafts-Compass API, our data is always up to date. Integration into our CRM was realized quickly and cost-effectively thanks to the open interface.
Thomas Haidler
Head of IT, Winter Versicherungsmakler GmbH